About Custom 58' Catamaran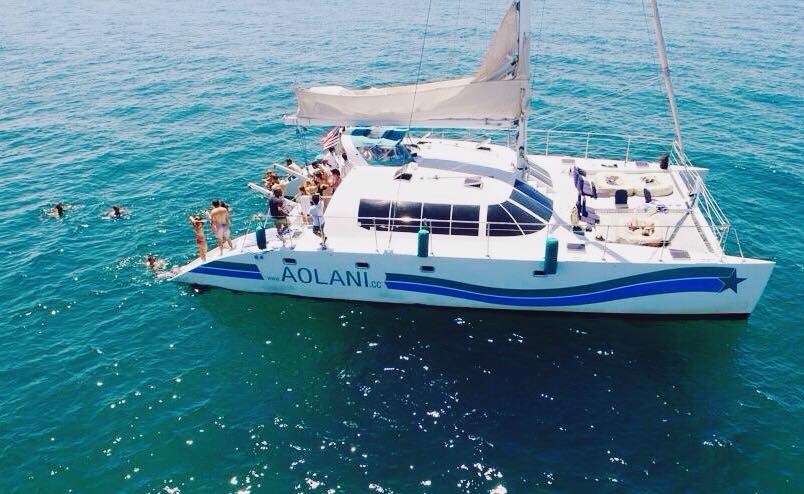 With BOSE surround sound, Karaoke, and a 38″ plasma TV, our 58' Catamaran has a spacious interior that lets passengers escape from the 'elements' in case it ever gets wet or cold. You may bring your own laptop or iPod for music and video, creating a custom experience that you help design.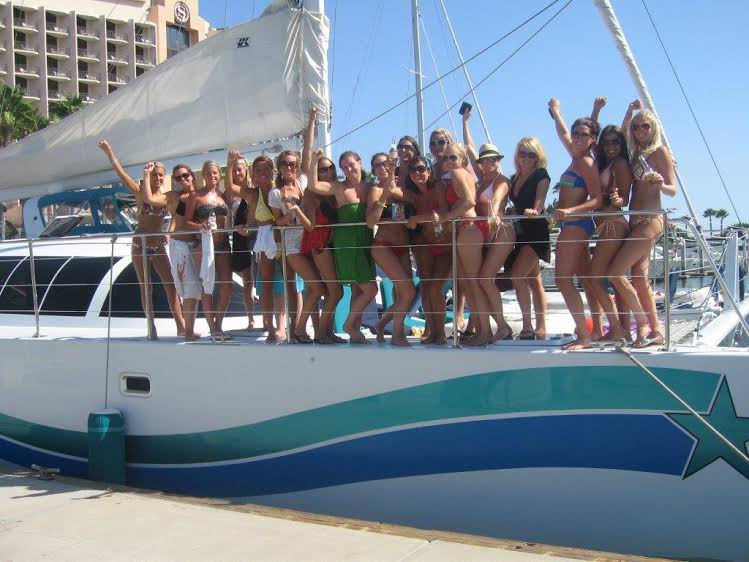 The audio and video is available for hookup on our 2 flat screen TVs. We have seating for as many as 35 outside on the deck, yet we also have seating for 30 inside the salon with 360 degree views. Our catamaran is built for speed, safety, stability, comfort and fun!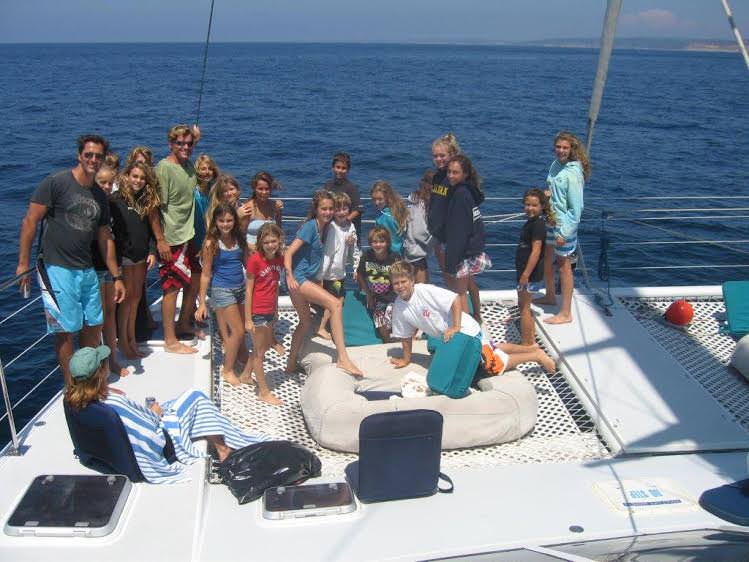 Hungry? Onboard, we offer drinks, gourmet catering, sandwiches or anything in between. Choose to walk around the boat and mingle, or find a peaceful quiet corner and watch San Diego's most beautiful sunset and see other sites. Our friendly, professional crew specializes in custom catamaran outings that we tailor to your needs, wants and requests. Fun guaranteed!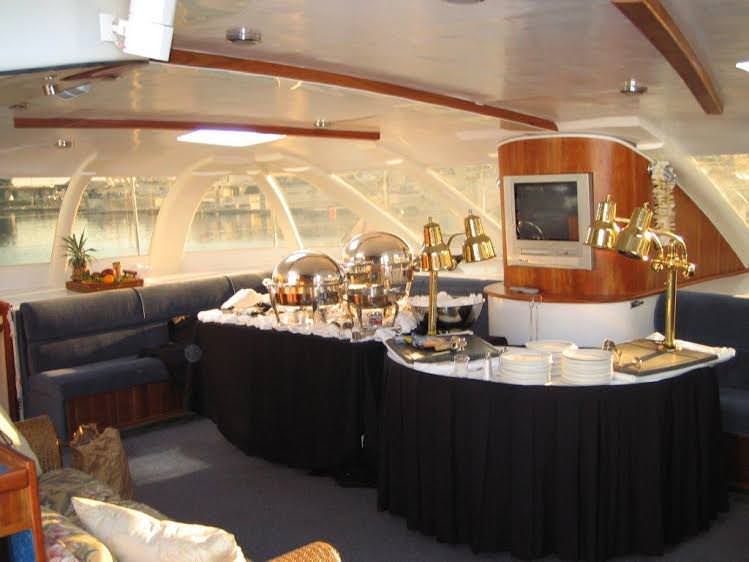 Our 58' Catamaran Specifications and Accommodations

Designed by renowned catamaran designer Kurt Hughes in Seattle, WA, Aolani Catamaran is a 58' Sunchaser American Catamaran. We completed building her in 2003. She is 58' long with a 32' beam. Sails are approx.. 1500 sq. ft. without spinnaker. US Coast Guard licensed for 48 people, plus crew. We are certified to sail in the open ocean, most charter boats have to stay within the San Diego Bay.
Engines are twin 230 horsepower Yanmar turbo diesels, generator, full electronics, netting forward, 4 vacuflush heads.

Large galley which serves to inside and out, refrigerator and ice-maker, a large interior salon with 360 degree views.

4 standard staterooms: (2 queen and 2 double), and 2 staterooms for captain and crew.

Hull is made out of state of the art composite/epoxy, honeycomb and fiberglass.

Originally designed for a capacity of 69 guests, the US Coast Guard certifies these catamarans for 48 guests.

You may have all your guests within the cabin interior if it is raining, cold, foggy or windy.

We believe we are the only 48 person sailboat in San Diego where everybody can be on the inside or on the outside.

Aolani is primarily a sailing yacht, however, if you should prefer a motor yacht we will not hoist the sails.

San Diego Catamaran Sailing is the number one attraction in Maui, Hawaii and Key West, Florida.

When you leave this boat we want you to have experienced a great sailing adventure.
The Aolani Catamaran Sailing Charter
Rated #1 Activity in Lifestyle Magazine for San Diego & Coronado

Voted #1 City Tour by San Diego A-list

Up to 48 passengers fit into

Catering Options available
Charter this boat with a Captain up to 48 persons for a private three hour cruise.
PRICING FOR LARGE OUR CATAMARAN
Minimum two hours | Does not include gratuity
| | | | | | |
| --- | --- | --- | --- | --- | --- |
| 07 - 16 people | 2 Hours | $1,600 | | | $111 per guest |
| | 3 Hours | $2,400 | | | $150 per guest |
| | | | | | |
| 17 - 32 people | 2 Hours | $2,600 | | | *Save $600 |
| | 3 Hours | $3,400 | | | *Save $900 |
| | | | | | |
| 33 - 48 people | 2 Hours | $3,600 | | | *Save $1,200 |
| | 3 Hours | $4,400 | | | *Save $2,800 |

Advanced Purchase Required Cruises Sell out Quickly
Check Availability and Buy Tickets Online
Call Us Today: (619) 887-5443