Sailing Charters and Boat Tours in San Diego
Extreme Sailing Series San Diego -

OCTOBER 18 – 21, 2018

Sailboat Racing Up Close and Personal in San Diego
FOR IMMEDIATE RELEASE
SAN DIEGO— OCTOBER 18 – 21, 2018 - Extreme Sailing Series™ San Diego
With the racing taking place just less than 50' from the deck of your private yacht anchored on the race course located close to Downtown San Diego, the Series looks set to make a show-stopping return to the Americas for the penultimate Act. Enjoying a very temperate climate, the Californian city of San Diego sees consistent breezes, making it a favorite sailing spot for California and the rest of the west coast.
The eighth-largest city in the US, San Diego is known for its beautiful weather and pristine beaches as well its plethora of entertainment. Take in the ocean views at Sunset Cliffs Natural Park, try out the outstanding Mexican food, visit one of the many great surf spots, or take a trip to one of the numerous museums, zoos or theme parks.
At the heart of every Extreme Sailing Series™ Race party yacht you'll find the VIP Extreme Experience, where you and your guests gather to enjoy the event in style. With unrivalled views of the racing right net to the boat, you and your guests will experience an unforgettable experience.
The event will provide incredible entertainment for the whole family. You and your guests can BYOB your own food and beverages, and also take advantage of the perfect viewing spot from the sideline race course position on the bay. Take a look at the schedule for timings.
Prime viewing platform for Stadium Racing with live commentary

Play by Play by a professional racing skipper

Full access to award-winning catering

BYOB Your favorite food / beer / wine / cocktails for the duration of the day

comfortable, clean bathroom onbaord
*Availability is on a first come first serve basis. An early sellout is predicted.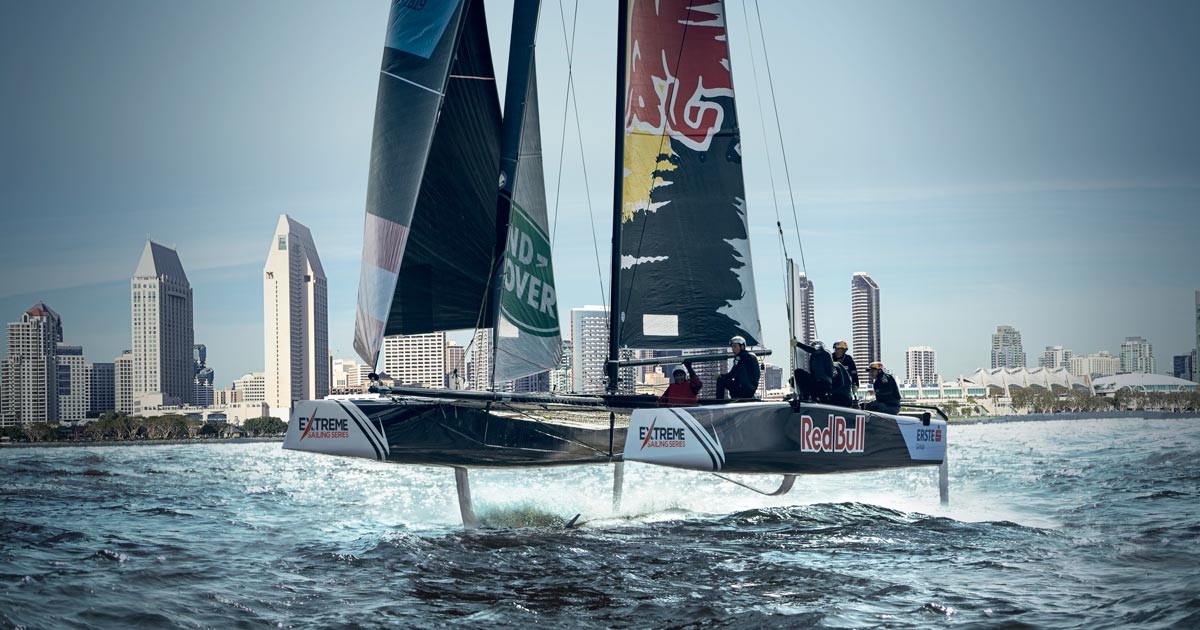 Friday 19 October - Extreme Sailing Series™ San Diego
Fri, Oct 19 at 10:00 AM–7:00 PM
1880 Harbor Island Dr, San Diego, CA 92101, USA
Book now From $1,500 (six guests)

Saturday 20 October - Extreme Sailing Series™ San Diego
Sat, Oct 20 at 10:00 AM–7:00 PM
1880 Harbor Island Dr, San Diego, CA 92101, USA
Book now $1,500 (six guests)

Sunday 21 October - Extreme Sailing Series™ San Diego
Sun, Oct 21 at 10:00 AM–7:00 PM
1880 Harbor Island Dr, San Diego, CA 92101, USA
Book now $1,500 (six guests)
For more information regarding Pacifica Sailing Charters and yacht charters: www.PacificaSailingCharters.com