About Pacifica Sailing Charters of San Diego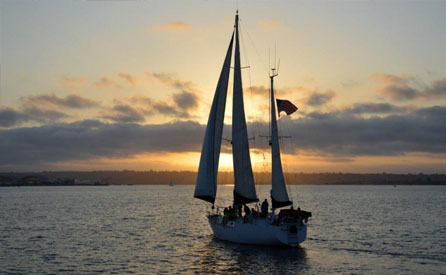 Sailing San Diego Bay is an awesome way to spend an afternoon in beautiful San Diego. Whether you want to go on an exciting adventure where you take the wheel, or if you just prefer to stretch out in the San Diego sunshine with a trusty skipper at the helm, Pacifica Sailing Charters and Sailing Tours has the perfect sailing experience for you. There's plenty of room to explore and everyone gets a chance at the wheel if they feel adventurous.
With over 20 years of boating and sailing on San Diego Bay and the waters surrounding the San Diego harbor, we excel at ensuring each sailing tour, boat charter and catamaran cruise and boat tour is a memory you will cherish for a lifetime.
We have several captains at Pacifica Sailing Charters that are amazing racers and blue water sailors. Our boat tour captains are US Coast Guard certified and professional.
Our boat captains have been running boat charters and sailing tours for decades, and some even longer.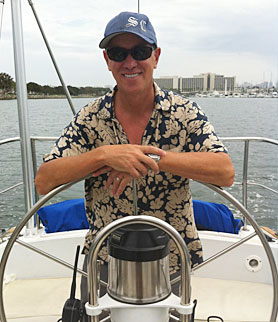 Captain Mick, licensed 50 Ton USCG Master, has a long record of sailboat racing and has won almost every major sailing race in San Diego. A sailing lesson from Mick is a sailing lesson from one of the best. Born and raised in San Diego, no one knows the san diego bay better than Mick
Growing up with parents that were members of San Diego Yacht Club in the early 60's, Mick was introduced to sailing at an early age when his father would provide boat deliveries up and down the California Coast.
He has been a member of PLYC since April of 2012, and is also a member of SGYC.
He has been on the board of directors for PLYC since 2013, and has climbed the ladder all the way to Staff Commodore. Mick was also instrumental in creating the IOBG Commodores Race along with PLYC Staff Commodore Ned Knight.
He is a licensed 50 Ton Captain, a certified scuba diver , an avid surfer, and loves all things that have to do with the ocean.
Mick enjoys racing his restored vintage IOR Ranger 37' 'Masquerade' and runs a private Sailing Charter for people visiting San Diego.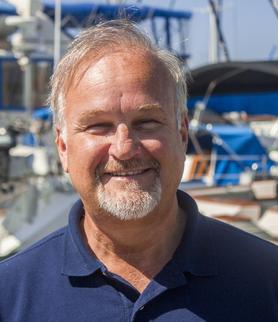 Captain Jack, licensed 100 Ton USCG Master, is always ready to take you sailing in San Diego. take part in hoisting and trimming the sails, steering through the entrance of the bay, or sit back, relax, and soak up the sun and scenery.
Our three-hour boat tours are just right for enjoying the views of downtown San Diego and the ocean beyond. We specialize in special occasion cruises for your groups of 6, 12, 27 guests and more.
While sailing on your private boat tour on the San Diego bay, enjoy breathtaking views of downtown, the naval base, aircraft carriers, destroyers, and submarines, not to mention an incredible abundance of sea life including Sea Lions, Dolphins and Whales.
Whether you need a classic yacht charter, sailboat or catamaran for your corporate event, a sailing lesson, a whale watching tour, or an ash scattering burial at sea for a loved one, we can provide private boat charters and boat tours, private parties, bachelorette parties, proposals, anniversaries, birthdays, ash scatterings, or simply a romantic sunset sail.
Book a sailboat tour today. book a catamaran rental, book a sailing tour or boat charter. Bring a group or that special someone.
Call Pacifica Sailing Charters to plan your next adventure or event.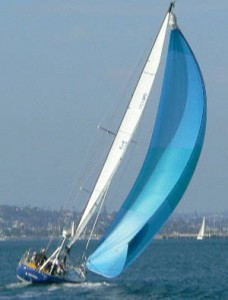 We feature several types of yachts. The racing sailboat is a classic restored 1973 Ranger 37 named Masquerade. This 37′ yacht was known as "The Rocket" back in her day due to her lightening speed and innovative hull design. Much heavier than traditional boats today, Masquerade will provide a steady, smooth sail no matter what the conditions.
Our 55-foot custom designed steel hull twin masted ketch is stable and strong, yet sleek and smooth at sea. Along with Captain Jack and our crew, we welcome you to take part in hoisting and trimming the sails, steering through the entrance of the bay, or sit back, relax, and soak up the sun and scenery.
Our Three hour excursion is just right for enjoying the views of the city of San Diego Bay and the the ocean beyond.
We specialize in LARGE GROUPS and PARTIES!
Let us custom design your special occasion cruise for your group of up to 27 guests.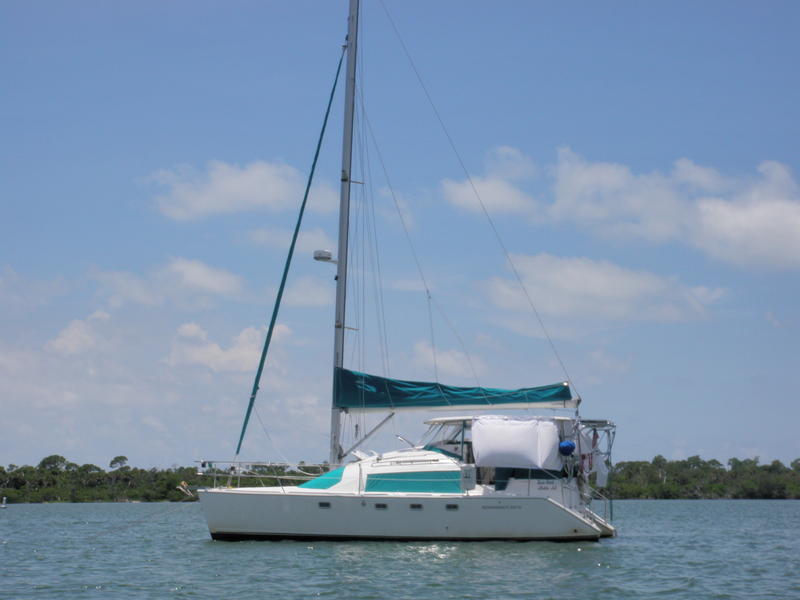 We have also added a fantastic new 32′ sailing catamaran for your harbor excursions should you feel the need to bring more friends and have a stable, fun, and exciting party. Join us aboard our catamaran Sea Esta for whale watching, snorkeling, sightseeing, boom-netting & sailing.
This catamaran is roomy, stable, and can fit up to 10 guests for a remarkable bareboat charter cruise around the bay or beyond. This catamaran can be used for private parties, surfing trips, private birthday parties, Bachelorette parties, burials at sea or just a meandering cruise around the bay. Visit the Point Loma Lighthouse, the Submarine Base, Sea Lions, and Dolphins on one of our day trips, private tour or enjoy a beautiful sunset sail...We take the time to insure your cruise is the best in town.
Built on twin deep-V hulls with a solid round cresent shaped party seat, fiberglass bottom, two-stateroom interior, and a bar area for guests, this catamaran offers comfortable accommodations for six to twelve persons.
Gather your friends and family and set sail on one of our "fun-tastic" yachts for an amazing adventure on your own PRIVATE charter cruise on San Diego Bay. A day on the water is the ideal way to spend a day with your friends and family. We make your special event, wedding party, birthday fiesta or any reason to celebrate, a memorable one. Your only job is to sit back, relax, or get ready for a Fun-Filled CRAZY PaRtY.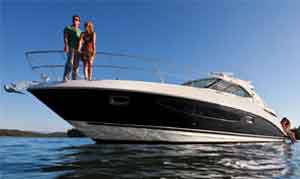 We have also added a sleek new 45′ Sea Ray Express power yacht for your harbor excursions should you feel the need for luxory. If you want to leave the harbor, you can head past the tip of Point Loma toward the Coronado Islands . View the massive kelp beds, which lie just off of the Pt. Loma lighthouse. San Diego provides perfect sailing year-round, although in the winter and spring months, you'll want to bring a jacket or sweater after the sun goes down.
Whether you're planning a birthday party, corporate event, wedding or just want something special while cruising aboard our yachts, let us provide the catering for your next party or event. Our catering services can work within your budget to give you that extra special touch.
Imagine yourself relaxing on one of our comfortable deck cushions or marine bean bags with the wind in your hair and a drink in hand, while the sky around you is exploding in color.
Feel like giving sailing a whirl? Join our crew in hoisting the sails or take the helm! Enjoy the sounds of the waves rushing underneath you. Our Bay is Famous for Magnificent sunsets and the famous "green flash," which sometimes occurs when the sun, in all of its fiery glory, kisses the ocean horizon. Have your camera ready to capture not only the dramatic sunset, but the dolphins, Sea Lions, and whales that often greet us on our journey. Invite your friends or your significant other for an amazing day of Magic…
Burial at Sea / Ash Scattering at Sea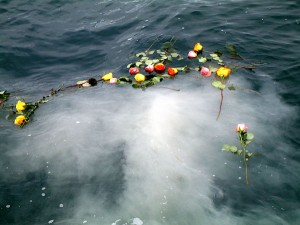 For the most elegant burial at sea experience, we have our stable and rommy catamaran with all the comforts of home for your harbor excursions should you want to invite more guests. Whether it's a motor yacht or sailing charter, let us provide a dignified ash scattering burial at sea for you and your loved one. Prices start at $480 and includes a tour of San Diego bay, snacks and beverages.
We offer a robust team building sailing program that organizations use for many purposes; as rewards; to build camaraderie among new or changing teams; to learn new skills and insights for achieving better results in their organizations. Sailing is rich with business client button parallels. It is an activity that succeeds with teamwork, communication, on-the-spot problem solving and solid leadership.
What to Bring
Sometimes it can get a little chilly on the water, so dress in layers. We have plenty of dry storage for bags purses. We prefer all guests wear white soled tennis shoes only, PLEASE - NO BLACK BOTTOM SHOES! We provide complimentary water and an assortment of chips. Remember to bring your camera / video camera or Phone to capture your event.
No Children Under 10 Years of Age Please...
Sailing in Spring, Fall, and Winter:
Sunscreen
Sunglasses with croakies (leash)
Rubber-soled deck shoes or sneakers and warm socks.
A warm jacket or preferably sweater and windbreaker
A pair of long pants if you are wearing shorts
Sailing In July thru Sept:
Sunscreen
Sunglasses with croakies (leash)
Rubber-soled deck shoes or sneakers.
A light sweater or windbreakers.
Make your reservation today, and we will sail tomorrow…
Cruises: 11:00am and again at 4:00pm
Departs: Marina Cortez (Harbor Island)
Cancellation policy: 24-hour notice needed for any refunds
Advanced Purchase Required Cruises Sell out Quickly
Check Availability and Buy Tickets Online
Call Us Today: (619) 887-5443