Sailing Charters and Boat Tours in San Diego
About Our Couples Sailing Cruises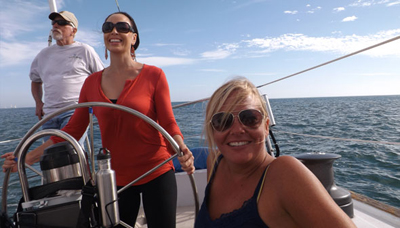 If you're seeking something romantic or just plain adventurous, then Pacifica Sailing Charters has a fun way to spend the afternoon. Sign up for one of our famous San Diego couples cruises!
Sail away on one of our beautiful yachts with your partner in crime, or just a really fun friend, and enjoy an amazing sightseeing cruise around San Diego bay and beyond. Relax on board our smooth an dsteady sailboats and catamarans, and enjoy ultimate privacy, witnessing unforgettable sunsets that paint the skies in all shades of red, turning it into the ultimate setting as the sun fades into the horizon.
Sail in the early afternoon and enjoy breathtaking views of downtown while relaxing on your own private yacht. Take a sailing lesson and explore the naval base, aircraft carriers, destroyers, and submarines, not to mention an incredible abundance of sea life including Sea Lions, Dolphins and Whales.,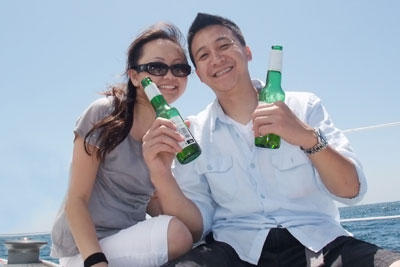 or later in the day and watch the sun set over the pacific ocean and experience a "sunset" side of San Diego Bay, and the invredible reflections of glass from the high rises downtown.
Our sailboats and catamarans unique vessel design are perfect for a relaxing atmosphere, and our guaranteed smooth ride make for an awe-inspiring sunset sail that will leave you wanting more. Our sunset sailing tours are designed specifically for those seeking a personal touch to an average sunset cruise.
For the adventurous that may be looking for an opportunity to get out on the water when visiting San Diego, Pacifica Sailing Charters offers hands down the best tours available.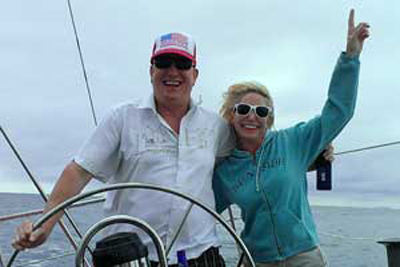 On these couples tours, you get on your boat, head out towards the submarine base, and start your sightseeing tour of the bay. Everyone will enjoy the excitement of sailing around downtown San Diego and then right up to where the seals and sea lions live.
The tour guide teaches you all about the area and throws in some family friendly humor s you sail around downtown San Diego. The boat captain knows of a great place to take you where there are almost always seals and sea lions.
It does take time to get there. While you sail, enjoy incredible sights of downtown, the navy ships, and the submarine base located right next to where the seals and sea lions live.
Your captain and personal tour guide share with you magical insights and history of the area. It is really fascinating and cool to hear. Everyone is also on the lookout for dolphins. Once you reach the area where seals and sea lions normally hang out, the boat will sail within inches away to the platform where they are all sun bathe.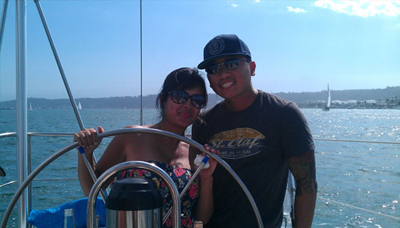 It is a cool experience getting to see them while you were on a boat in the water and able to get super close to them! Plus you will learn a lot about San Diego.
Sailing with Pacifica Sailing Charters will make it a memorable trip and one your friend or loved one will definitely remember.
Pacifica Sailing Charters has handpicked an exclusive array of romantic cruises, ideal to enjoy with your partner. If you're interested in one of the cruises we offer, please feel free to message us to customise your trip! You can do so by clicking on 'Buy Tickets' button
A Private couples cruise makes a fabulous choice for a group of 2 to 3 couples looking to spend some quality time together in a paradise setting. With all of the responsibility left up to your professional Captain & crew, you can sit back, relax, and simply enjoy your sailing vacation time with your group of friends. If your yacht charter group consists of 6 couples or more, consider one of our larger charter boats, or our custom catamarans, a perfect choice for a large charter group.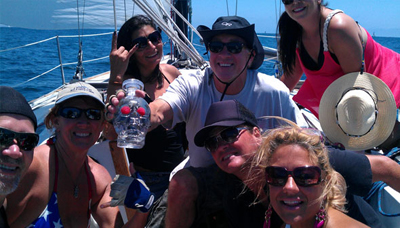 Pacifica Sailing Charters offers an abundance of charter yacht options that provides custom boat tours and charters for groups from 4, 6, 12, 27, and up to 120 guests depending on the size of your charter group. Each of our professional yacht charters offers comparable rates, and top-notch crews, plus plenty of water sports activities to please your entire group.
Pacifica Sailing Charters shares insider knowledge and years of experience with numerous groups of couples aboard our own crewed yachts in San Diego, and our captains are the very best in all of San Diego.
We are your expert source of information regarding a sailing charters for couples, and groups of couples.
Get started by viewing some of our popular sailing charters and boat tours, grouped by number of guests in your party.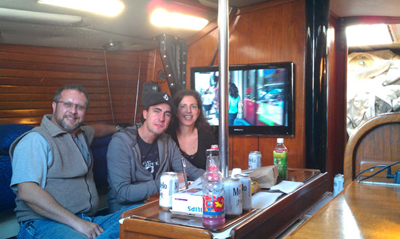 WHY CHOOSE PACIFICA SAILING CHARTERS?
We are a FIVE-STAR San Diego Yacht Charter company, and we've been booking sailing charters charters since 2012. We have unique, first-hand knowledge of the San Diego area, having grown up in the immediate area and sailed these waters for over 50 years.
In addition, our top notch service and expert captains comes at no additional cost to you. See what our clients said about Pacifica Sailing Charters under our testimonials area.
CONTACT US TODAY
Call us in our San Diego office or send us an email. We'll quickly match you with a yacht charter that fits your budget, style and charter interests. Or, get started by viewing some of our recommended family picks.

Ask About Our Amazing Catering
Cruises: 11:00am and again at 4:00pm
Departs: Marina Cortez (Harbor Island)
Cancellation policy: 24-hour notice needed for any cash refund
Advanced Purchase Required Cruises Sell out Quickly
Check Availability and Buy Tickets Online
Call Us Today: (619) 887-5443